Get to know us and our services better..
The SmartBuys is an online store for anyone with a passion for electronics, accessories and gadgets. Our range includes the latest and most popular products. With a range of over 500 products and 20 categories, we can offer you almost everything. You'll find us all in the field of home improvements, automobile, outdoors, home/office security products, LED lights components, and lots of gadgets. Every day new products are added. We are up to date and offer a very high quality products and service. We get your order home thanks to our great shipping service. 
Beneficial
The SmartBuys is one of the cheapest providers of gadgets and accessories. Through our years of online experience and extensive knowledge we are always one step ahead of the rest. Thus we can buy as sharp at all large and reliable Chinese manufacturers and suppliers of electronics and gadgets. We charge for each product a very competitive price, and also we do not charge any extra costs or other hidden charges. You only pay an additional amount if you want to track the package via Track & Trace PostNL and/or Customs regulations.

Service
The SmartBuys customer service is available 5 days a week, and happy to help. With specific questions or questions about your order, we are happy to assist you . On this page you will find more information about us including opening hours. In addition, your products, if you order before 15:00, same day shipping.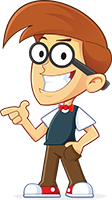 Reliability
We are of course very important that you can shop familiar in our store. We therefore work with an SSL connection. The payment is secure by using a medley of payment methods such PayPal, Visa and Mastercard/Eft. Your data will always be kept a secret. 
Customer Reviews
By collaborating reviewx online review platform become our service and our products advisor for our customers. The advantage is that you can share your experience with our products with others. Thus, we have over 500 reviews on our products and service. Good reviews, but of course also some negative ones. In it we are transparent. Our customers reward us for good reason with an average grade of 8.5. It shows that we are a reliable online store.